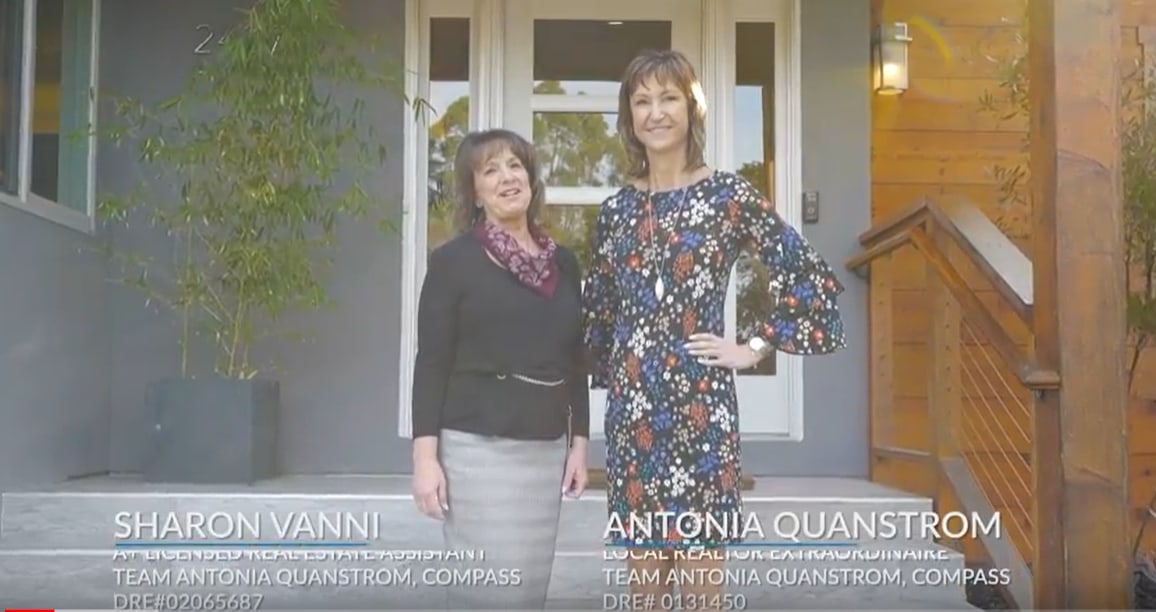 Here's a link to our latest episode of The American Dream, showcasing our two of our latest listings in Tice Valley: .

​​​​​​​We love the south Walnut Creek neighborhood of Tice Valley! And just why is Tice Valley so dear to us and to the residents who live here? Is it because of the bucolic setting with beautiful homes on large lots? YES! Is it because of the proximity to our wonderful downtown with all of it's fabulous amenities like top notch dining, shopping and the arts? YES! Is it because of the convenience to freeways and highly-rated schools? YES – it's all this and more.

​​​​​​​Here's a brief history of the area, compiled from local sources. Long ago Tice Valley was home to the Saklan Indians, or the Sacalanes, as early Spanish explorers called them. In the early 1800s under a Mexican land grant, the land was deeded to Inocencio and Jose Romero, which was then known as Rancho Romero Sobrante, spanning about 20,000 acres between Moraga and Alamo. The Romeros built adobe structures and dwellings, and added corrals and crops around the local creek (now known as Tice Creek - read on for more on that).

Unfortunately, the Romeros never had their land formerly surveyed, and after California gained statehood, had to start selling part of their land to pay for legal fees to fight to retain ownership of the area. The new buyers were brothers James and Andrew Tice, which is how Tice Valley got its name. The Tice brothers planted wheat crops, which they exported to Europe and the Eastern United States. The Tice brothers then sold the land to Joseph Napthaly, a prominent Prussian born attorney who brought a railroad line into the area, bringing folks in from San Francisco and Oakland, who built summer homes in Walnut Creek, most notably in the Saranap neighborhood of Walnut Creek.

Napthaly later sold most of his land to the shipping magnate family of Stanley Dollar, who's home still stands today, and is listed on the national register of historic places. After running a ranch and raising a family on his land, Dollar then sold the land to Ross Cortese, who was inspired to start a self-contained senior living community in the heart of Tice Valley – first know as Leisure Word – known today as Rossmoor.

Home to about 10,000 residents for those ages 55 and up, Rossmoor is nationally recognized for its abundance of amenities, beautiful setting and easy living. Most residences are co-ops or condos, although there are some single family homes within the community.

Tice Valley is also home to the Tice Valley Gym, built by the city in partnership with the Jewish Community Center, with its state-of-the-art facilities, is also located in this neighborhood and provides an abundance of recreational opportunities for area residents.

Housing prices range from about $1M-$2M, and many have large, flat lots or lots with incredible views from the tops of hills.